Grid V2.0 - Future Retro Multisampled Patches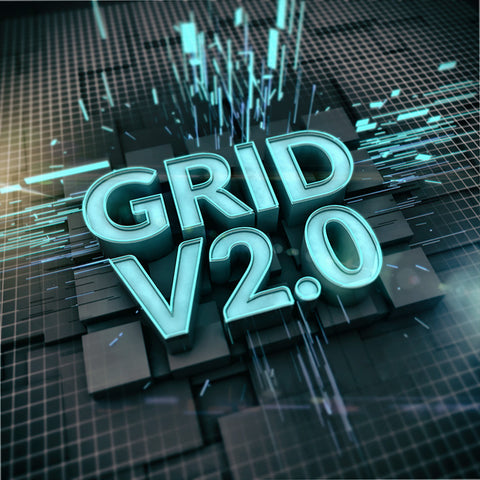 Grid V2.0 -Future Retro Multisamples For Ableton and Logic
There's a reason certain landmark synthesisers from the past are talked about with the kind of reverence normally reserved for the recording artists that use them - Many changed the course of electronic music and their unique tones, grit and width still dominate the design ethics of vast swathes of plugin culture. With second hand prices at record high for the original machines these sounds can seem out of reach for many .
At F9 We are dedicated to bringing the sound of these exceptional milestones in Synthesiser history to the fingertips of every producer - Grid V2.0 marks the start of that process.   
Sourced from original and perfectly maintained DX7s, a Jupiter 8, Prophet VS, Oberheim OBX-A, Juno 60 and 106, Moog, Roland D50 and Ensoniq SQ1 recorded through the F9 Audio studios' Gold standard Analogue chain of Neve 1081 and API preamps Via SSL EQ, chandler and GML EQ , This Incredibly inspiring set of patches for Live 9.2 and Logic 9 / X has been carefully post processed, collated and wrapped ready to slot straight into your DAW . 
The sound sources in this pack my be retro but the result is an incredibly forward thinking soundset that can instantly inject some vintage love and power in to any House, Tech, Nu disco, Urban, Funk , Xwave , Breaks or Bass music production
Don't take our word for it, check out the extensive demos above.  Every bit of music you hear comes from the Grid V2.0 Multi samples. Drums and FX from F9 Drumtrax, Zuess FX and forthcoming F9 products
4Gig + 24 Bit Audio
101 Multisampled Patches
24 Bass patches
29 Key and lead Patches
20 Pad Patches
14 Percussive + Seq Patches
9 Plucked Patches
5 Bell Patches
All sourced from original 80s Synth Hardware
Gold standard analogue recording chain
Ableton Live rack for each
Logic Channel strip setting for each
Not a plugin in sight!
PDF Installation guide


Compatibility List:

Compatible with Logic Pro 10.2 Onwards ( Including M1 and OSX Monterey / Ventura ).
Compatible with Ableton 9.5 Onwards ( Standard or Suite )
Compatible with Ableton 10 Onwards ( Standard or Suite )
Compatible with Ableton 11 Onwards ( Standard or Suite )


All product and company names including trademarks™ or registered® trademarks are included for descriptive or illustrative purposes only. F9 Audio does not have or claim to have any affiliation or endorsement with these external brands. Any goodwill attached to those brands rests with the brand owner.
 



All specifications are subject to change without notice.